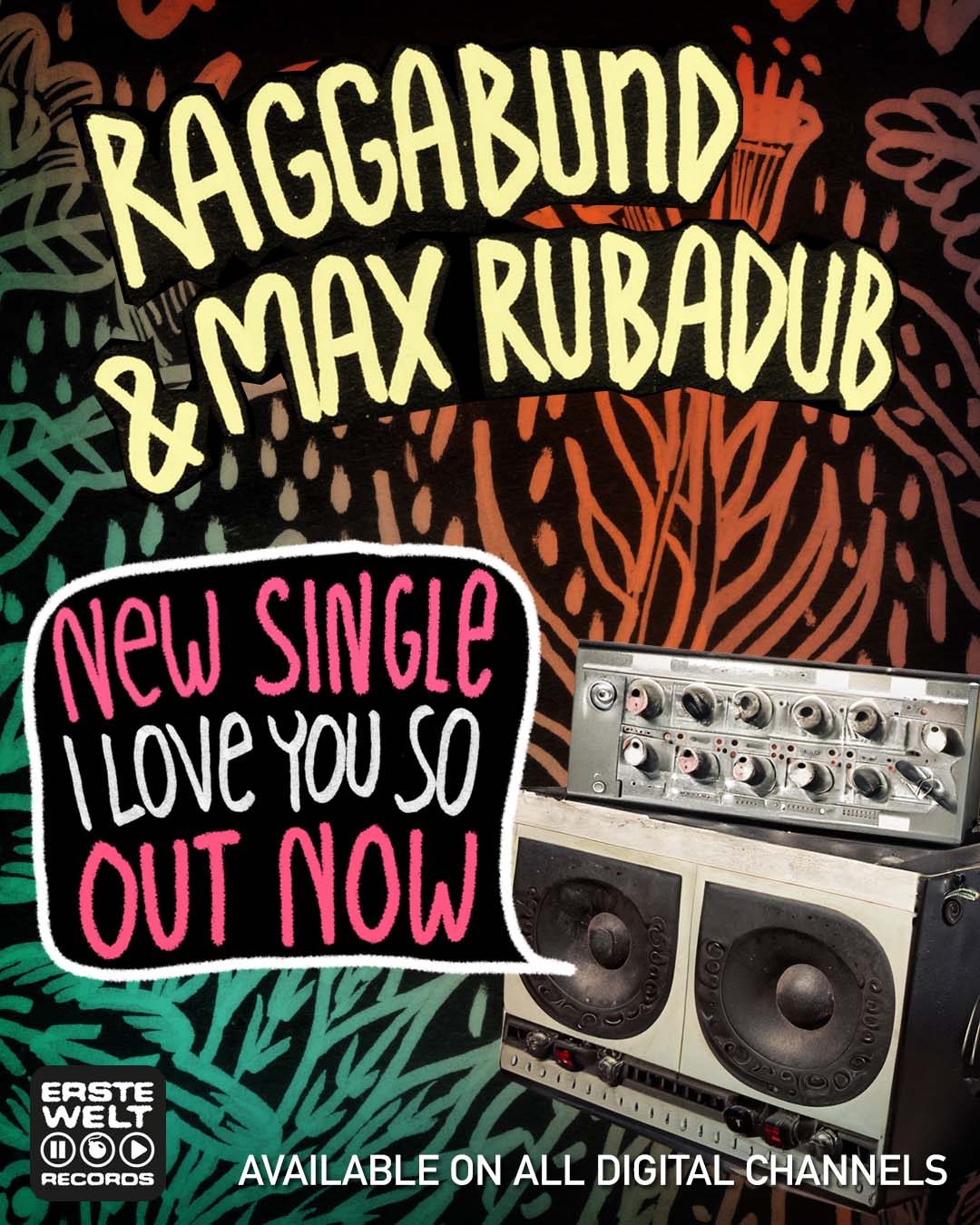 Get some love vibes now inna dubwise style. Our new single "I love you so" alongside Max Rubadub from Switzerland is OUT NOW! We know and appreciate each other for quite a while now, shared many stages over many years and finally we did a song together. We hope you like it! Stream it on your favourite platform.
Our latest single A SANAR is out now! We've invited two friends, Mexican reggae artist Lengualerta and the Spanish singer-songwriter Jah Chango. We produced this tune with our brothers from The Dubby Conquerors and it's a smooth ballad with lots of acoustic sounds, opening the field for a strong message. A Sanar means to heal, a process this world urgently needs. And truly, you feel and understand the message only by listening, even without speaking Spanish. The song was mixed by Mr. Mento from The Scrucialists and Dubmaster Umberto Echo in Basel and Munich. We hope you enjoy this piece! Click on this link to listen A SANAR on your player!
Raggabund stands for international offbeat sounds since 20 years. Our latest release FEAR SHOULDN'T RULE US features Jamaram's vocalist Samy Danger. This collaboration creates a musical momentum culminating in a deep message for reasonable behaviour in this uncertain times. War, climate and economic crises have to be confronted with other measures than fear. This song is brilliantly produced by the swiss reggae ambassadors The Dubby Conquerors and mixed by dub mastermind Umberto Echo and Mr. Mento from The Scrucialists. Click here to listen FEAR SHOULDN'T RULE US on your player!